Ingredients: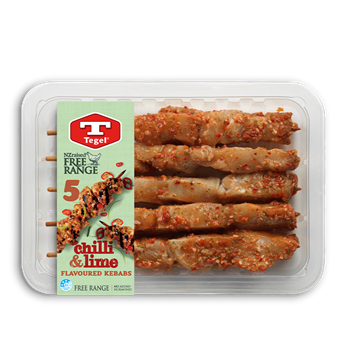 6 Free Range Chilli & Lime Kebabs - 5pc 
Couscous Salad:
1 cup couscous
1/2 cup chopped pistachio nuts
1/2 cup chopped Italian parsley
2 Tbsp chopped oregano
1/4 cup olive oil
Zest and juice of 1 lemon
1 Tbsp sweet chilli sauce

Tzaziki:
1 small cucumber, deseeded and diced
1 cloves garlic, crushed
1/4 cup finely chopped fresh mint
1/4 cup finely chopped fresh dill
1 cup plain unsweetened yoghurt


Method:
1. Cook Free Range Chilli & Lime Kebabs - 5pc according to instruction on the pack and serve on the couscous salad, topped with the refreshing Tzaziki sauce.
2. To make the couscous salad, place couscous in a bowl and pour over 1 cup boiling water.  Cover and leave to steam for 5 minutes then fluff up couscous with a fork. Stir in the pistachio nuts and herbs. Make a dressing using the remaining ingredients, pour dressing over couscous and toss well.
3. To make the Tzaziki, mix together all the ingredients and season to taste.
Rate this recipe
Share this recipe