Ingredients: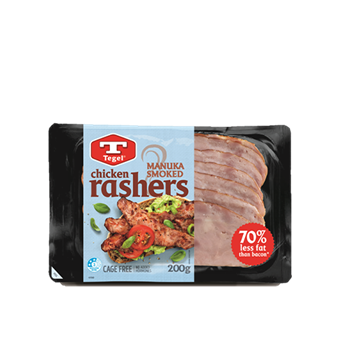 Method:
1. Beat the eggs in a shallow bowl. Add the milk and cinnamon and whisk to combine.
Heat the butter in a frying pan. Dip each bread slice into the milk mixture then cook in batches over medium heat for 2 to 3 minutes on each side, or until golden brown. 
2. Grill or pan fry the Tegel Manuka Smoked Chicken Rashers until they are golden brown.
3. Serve the French toast immediately topped with Chicken Rashers and maple syrup.
Rate this recipe
Share this recipe
You might also like

Related Recipes: