Ingredients: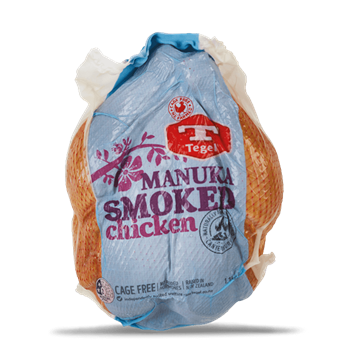 Method:
1. Remove the skin and the bones from the Tegel Manuka Smoked Whole Chicken - Original 1.1kg and cut chicken into small pieces.
2. Melt the butter in a frying pan over medium heat. Add the chopped onion and mushrooms, and fry lightly until softened. Add cream cheese and milk and stir to combine.
3. Add the smoked chicken, chopped spinach and diced red pepper. Simmer for 5 minutes over medium heat until the chicken is warmed through. Season to taste.
4. Serve over your favourite pasta with seasonal greens or a crisp green salad.
Rate this recipe
Share this recipe