Ingredients: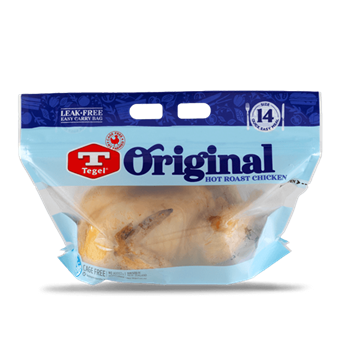 Galettes:
¾ cup buckwheat flour
½ cup plain flour
¼ teaspoon salt
1¾ cups milk
3 eggs, lightly beaten
25g butter, melted
extra butter for cooking
Filling:
15g butter
1 onion, finely chopped
150g mushrooms, chopped
2 - 3 cups shredded cooked Tegel chicken
2 Tbsp chopped parsley
125g Camembert, thinly sliced
Method:

Galettes:
1. Place the buckwheat flour, flour and salt in a
bowl. Make a well in the centre and add the milk, eggs and butter. Whisk
vigorously until the batter is completely smooth. Cover and place in the
fridge for 1 hour.
2. Melt a small amount of butter in a crepe pan or non-stick frying pan
over medium–low heat. Add just enough batter to the pan so that when
you swirl it it covers the bottom of the pan thinly with the batter. Cook
the galette until it is golden underneath then flip and cook the other side.
Transfer to a plate to keep warm. Repeat with the remaining batter.
Filling:
1. Heat the butter in a saucepan. Add the onion and cook gently over medium–low heat until soft and translucent. Add  mushrooms and cook for a further 3–4 minutes. Season to taste with salt and pepper. Stir in the chicken and parsley and heat gently until the mixture is warmed through.
4. To assemble the galettes, place approximately ½ cup of the chicken and
mushroom mixture down the centre of each galette. Add a couple of slices
of Camembert and fold up one end and loosely roll. Alternatively, tucking
in all open sides to form a parcel might make them easier to eat.
Serve with a green salad.
Tips for Galettes with Chicken, Mushroom and Camembert:
Rate this recipe
Share this recipe