Ingredients: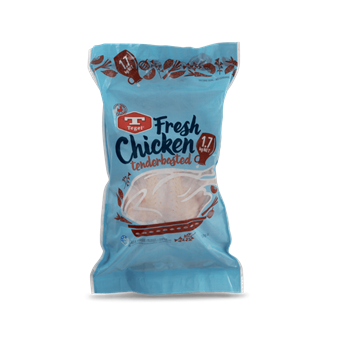 4 tablespoons liquid honey

4 tablespoons soy sauce

1 orange, grated zest and juiced

2 tablespoons sesame oil

1 tablespoon toasted sesame seeds

Steamed broccolini, bok choy and rice to serve
Method:
1. To make the glaze, place the honey, soy sauce, orange zest and juice and sesame oil in a small bowl and whisk to combine. Brush half of the glaze over the chicken and leave to marinate for at least 30 minutes, or overnight if you have the time. Reserve the remaining glaze.
2. Preheat the oven 180°C.
3. Put the chicken in a roasting dish with 1 cup water. Tent with foil and roast the chicken for 40 minutes. Remove the foil and brush with some of the remaining marinade mix. Roast for 20 minutes, then brush with the remaining mix and turn around the cooking tray. Roast for an additional 20 minutes.
4. Allow to rest for 15 minutes before carving. Scatter over the sesame seeds and serve with steamed greens and rice.
Tips for Honey, Soy & Sesame Roast Chicken:
Rate this recipe
Share this recipe