Ingredients: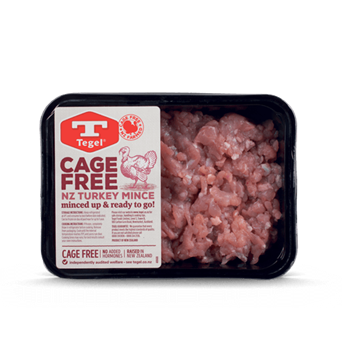 Sauce:
2 Tbsp olive oil
1 garlic clove, crushed
2 x 400g cans crushed tomatoes
¼ cup chopped basil leaves
Meatballs:
1 small onion, very finely chopped
¼ cup fresh breadcrumbs
2 Tbsp chopped fresh parsley
¼ cup finely grated parmesan cheese
1 tsp finely chopped fresh thyme
1 egg, beaten


Method:
Sauce:
1. Heat the olive oil in a small saucepan. Add the garlic and cook over medium heat for 1 to 2 minutes until it is golden.
Add the tomatoes and basil and simmer for 15 minutes or until it is thick and saucy.
Meatballs: 
 
1. Combine the Tegel Fresh Turkey Mince, onion, breadcrumbs, parsley, parmesan, thyme and egg in a bowl. Season with salt and pepper. Form into small balls with wet hands.
2. Heat a dash of oil in a large non stick frying pan over medium heat. Add the meatballs and cook, turning frequently, until they are golden brown and cooked through.
3. Add the sauce to the pan, stir carefully to coat the meatballs then simmer for 5 to 10 minutes.
4. Serve the turkey meatballs and sauce with cooked pasta and seasonal greens.
Hint: serve with toothpicks as a tasty nibble using the sauce for dipping.
Rate this recipe
Share this recipe