Ingredients: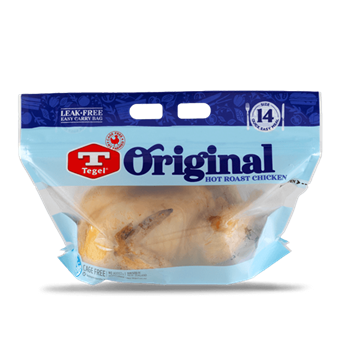 1 red onion, sliced
1 clove garlic, crushed
1/2 cup olives
Juice of 1 lemon
1/4 cup each: chopped fresh parsley, chopped fresh basil
cooked pasta
Method:
1. Heat a little olive oil in a pan. Add red onion and garlic.  Cook over medium for 2 minutes until onion is soft. Add Tegel Hot Cooked Chicken, olives, lemon juice, chopped fresh parsley and basil. Season with salt and pepper.
2. Toss through your favourite cooked and drained pasta. Serve with a green salad.
Tips for Lemon Chicken Pasta:
Rate this recipe
Share this recipe