Ingredients: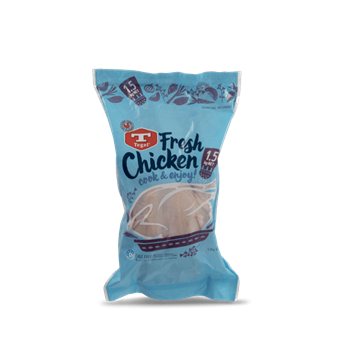 3 Tbsp olive oil
1 Tbsp lemon juice
1 Tbsp clear honey
1 tsp paprika
1 clove garlic, crushed
Method:
1. Combine the olive oil, lemon juice, honey, paprika and garlic Season with salt and pepper. Brush over the Tegel Fresh Whole Chicken. Marinate for 1/2 hour in the refrigerator.
2. Preheat the oven to 180˚C. Place the chicken into a roasting dish lined with baking paper. Roast the chicken following the instructions on the pack, or until the juices run clear when pierced through the thickest part of the thigh. Baste occasionally.
3. Allow the chicken to rest before carving.
4. Serve with couscous (not for gluten free) flavoured with lemon zest and chopped fresh coriander or roast potatoes and a green salad.
Tips for Lemon, Honey & Paprika Roast Chicken:
Rate this recipe
Share this recipe