Ingredients: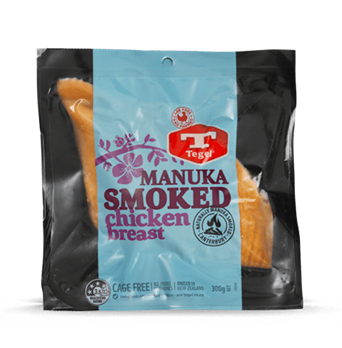 Method:
1. Trim the courgettes and then grate into a colander. Squeeze out any excess moisture.
2. Heat olive oil in a frying pan and cook the garlic for 1 minute. Add the courgettes to the pan and season with sea salt. Toss over a medium heat for 5 minutes until the courgettes are just tender. Remove from the heat and allow to cool until just warm. 
3. Slice the baguette into 2cm thick slices cut on the diagonal, and grill the bread until golden on both sides.  Lightly brush with olive oil.
4. Top each bread slice with Tegel Manuka Smoked Chicken Breast - Original 300g, then the courgettes.  Crumble over the feta and sprinkle with the grated lemon zest. Season with freshly ground black pepper.


Rate this recipe
Share this recipe