Ingredients: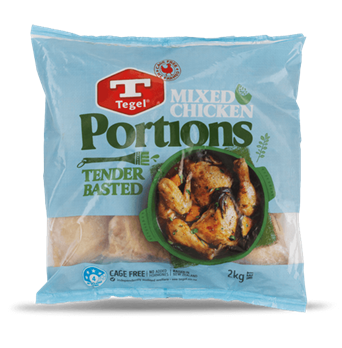 3 Tbsp Red Curry Paste 
1 Tbsp oil
1 kaffir lime leaf, finely shredded or 1 teaspoon finely grated lime zest
1 Tbsp sesame seeds
2 Tbsp chopped fresh coriander
Method:
1. Preheat the oven to 180°C.
2. Combine the curry paste, oil, kaffir lime leaf or lime zest, sesame seeds and coriander. Spread over the Tegel Mixed Chicken Portions 2kg.
3. Place the chicken in a large oven dish lined with baking paper. Bake for 40 minutes or until the juices run clear when pierced with a skewer.
4. Serve with rice and a yoghurt, cucumber, red chilli and coriander sauce.
Tips for Spicy Thai Chicken Pieces:
Rate this recipe
Share this recipe