Ingredients: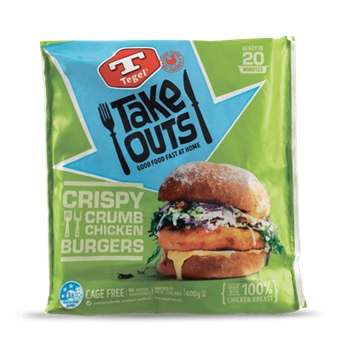 6 pieces Focaccia bread
1 Avocado, peeled and sliced
1 Mango, peeled and sliced
Red Lettuce
Chutney
Method:
1. Cook Tegel Take Outs Crispy Crumb Chicken Burgers 600g according to pack instructions.
2. Toast the focaccia bread.  
3. Layer slices of avocado and mango on the toasted focaccia. Top each with the cooked chicken burger. Add red lettuce and finish with a spoonful of your favourite chutney.
Rate this recipe
Share this recipe