Ingredients: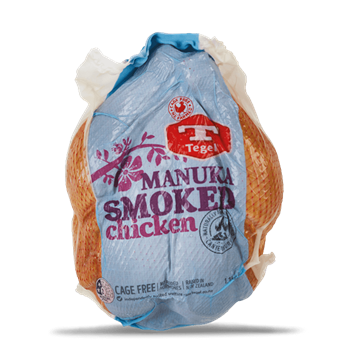 2 kumara, skins scrubbed and sliced ½ cm thick
2 red or yellow capsicums, halved, core removed, pressed flat
200g broccolini
1/4 cup olive oil
1 - 2 Tbsp fresh tarragon leaves (or use basil, chervil or baby marjoram)
3 Tbsp lemon juice
2 Tbsp runny manuka honey
1 Tbsp soy sauce (or use ½ teaspoon flaky salt or ¼ teaspoon fine salt)
2 large handfuls salad leaves
1 cup grapes, halved (red or green)
150g feta, crumbled
Method:
1. Toss the prepared kumara, red or yellow peppers and broccolini with the olive oil and a little salt and pepper
Lay on the bbq and grill until cooked, turning occasionally.
The kumara is ready when you can poke a knife through easily.
The peppers are ready once their skin blisters and darkens - peel the skin once cooled and slice into strips
The broccolini will darken a little, but make sure you don't burn it – it should still be a little crunchy – cut into 3cm lengths once cooked.
2. Place the vegetables in a large bowl and toss with the tarragon and half the lemon juice.
3. Mix the remaining lemon juice with the manuka honey, soy sauce and 3 tablespoons olive oil to make the dressing.
4. Divide the salad leaves amongst 4 plates and place the grilled vegetables on top
Slice the Tegel Manuka Smoked Whole Chicken - Original 1.1kg and lay on top, then scatter with the grapes and feta and drizzle with the dressing
 
 Note: you can also cook the vegetables in a skillet or griddle pan instead of a bbq, or you could roast the kumara and peppers and use steamed broccolini if you wish
Rate this recipe
Share this recipe