Ingredients: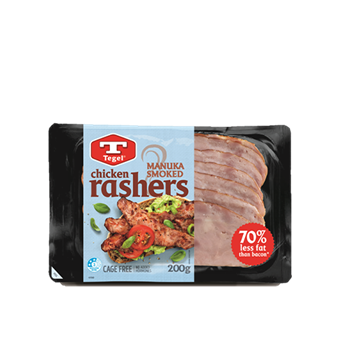 12 slices toast bread, crusts trimmed
50g butter, melted
420g can Wattie's Baked Beans
6 tbsp grated cheese
 
Method:
1. Preheat oven to 180°C. Flatten bread slices with a rolling pin. Lightly brush one side of each slice with melted butter.
2. Push bread slices, buttered side down into a 12 hole muffin tin. Bake for 15 minutes or until crispy and golden.
3. Slice Tegel Manuka Smoked Chicken Rashers into 1-2 cm pieces. Pan-fry in a non stick frying pan until golden. Add baked beans and heat gently.
4. Spoon hot baked bean mixture into hot crisp bread cases, sprinkle with grated cheese and serve immediately.
Rate this recipe
Share this recipe
You might also like

Related Recipes: