Ingredients: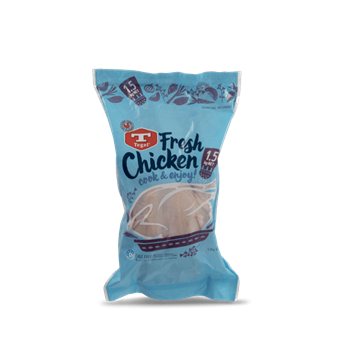 1 Tbsp olive oil
1 red onion, finely chopped
2 cloves garlic, crushed
50g chorizo, finely chopped
2 cups breadcrumbs
1/4  cup chopped fresh herbs
1 egg, beaten
1 cup chicken stock
1/2  cup dry white wine
Method:

1. Preheat oven to 180°C.
2. Mix together olive oil, red onion, garlic, chorizo, breadcrumbs, herbs and egg to make the stuffing. 
3. Fill the cavity of the Tegel Fresh Whole Chicken. Tie the legs together. Rub the chicken with a little olive oil and season with salt and pepper. Place the chicken into a roasting dish. Add the chicken stock and wine to the dish. Cover with foil.
4. Roast the chicken for 1 hour, then remove the foil and roast for a further 30 minutes or until the juices run clear when pierced in the thickest part.
Baste occasionally with the liquid in the pan during cooking.
5. Serve with crispy potatoes and a salad.
Tips for Whole Roasted Chicken with Chorizo and Herb Stuffing:
Rate this recipe
Share this recipe