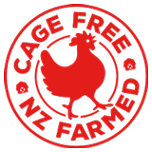 Tegel chickens are cage free and are raised in large, modern, well-equipped barns.
They are free to move around, and have ready access to food and water. These barns are carefully monitored to ensure our chickens are well looked after.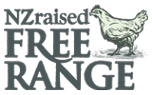 We also raise free range chickens and turkeys. Brought up in large, open barns for the first few weeks of their life, once fully feathered, they venture outside where they are free to roam. 

All of our free range farms meet or exceed New Zealand Animal Welfare standards, and are part of a programme that can be independently audited at any time to ensure these standards are consistently met.