Ingredients: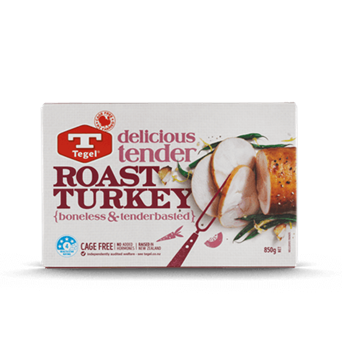 1 Tegel Turkey Roast 850g, thawed
Citrus Glaze:
1/4 cup orange juice
1 Tbsp sherry
1/4 cup brown sugar
1 Tbsp whole grain mustard
Method:
1. Cook the boneless turkey roast following the instructions on pack.
2. Mix all of the glaze ingredients together. During the last 30 minutes of cooking, brush the roast with glaze. Continue to brush with glaze every 10 minutes until cooked.
3. Remove netting before serving.
4. Serve with seasonal vegetables or a fresh green salad.
Rate this recipe
Share this recipe
You might also like

Related Recipes:

Related Products: