Ingredients: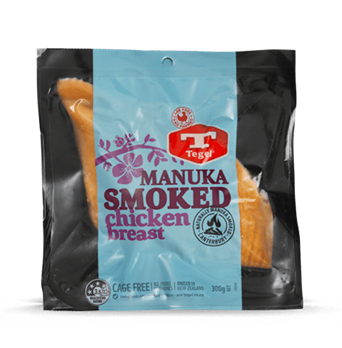 25g butter
2 Tbsp olive oil
1 onion, finely chopped
1 clove garlic, finely chopped
2 cups Arborio rice
4 cups chicken stock (heated)
½ cup white wine
2 bunches English spinach, finely chopped
½ cup finely grated parmesan cheese
finely grated zest of 1 small lemon
extra parmesan cheese to serve
Method:
1. Preheat the oven to 180°C.
2. Remove the skin from the Tegel Manuka Smoked Chicken Breast - Original 300g and shred into bite sized pieces. Refrigerate until needed.
3. Melt the butter with the oil in a flame proof casserole dish and gently cook the onion and garlic until tender.
4. Add the rice and stir to coat the grains with the butter mixture. Then add the wine and allow to bubble and reduce before adding the warm chicken stock. Cover.
5. Bake for 20 minutes until the rice is just tender. Remove from the oven.
6. Add the spinach, parmesan cheese, lemon zest and chicken to the pan. Stir gently to combine, season to taste and then cover and leave to sit for 5 minutes.
7. Serve with the extra grated parmesan cheese.
Rate this recipe
Share this recipe